From handmade products to handmade gift boxes.
We offer Wedding gift Box for any and every occasion.
Weave a story of relationship and motivation

.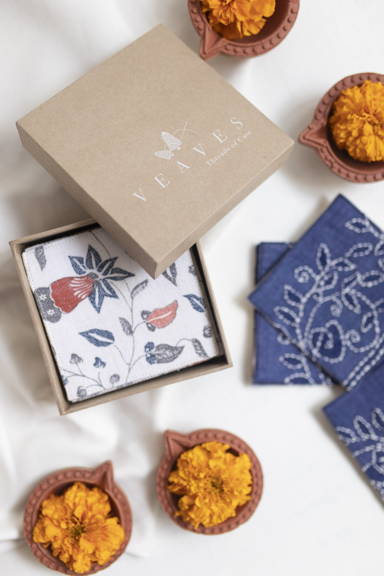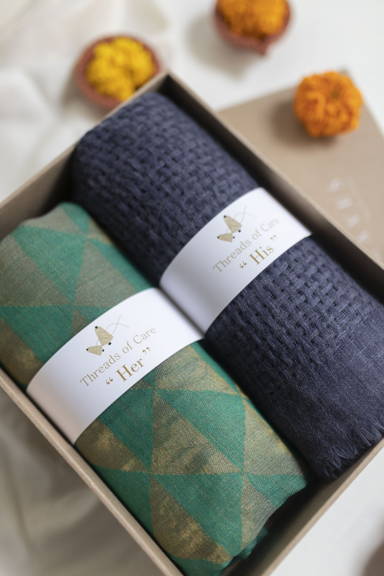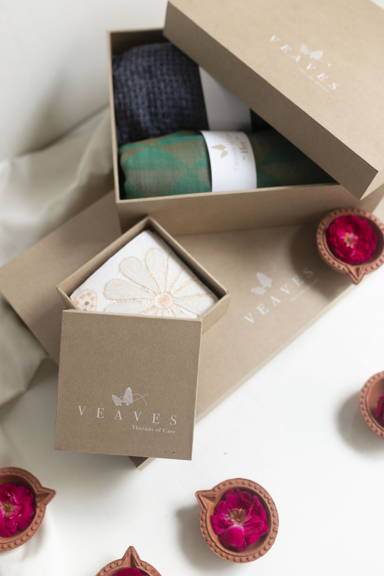 Experience Customized Corporate Gift Hampers like never before
An easy, hassle-free way to send corporate gifts.
User-friendly interface / A Great User Experience
All gift hampers are Handmade
At Veaves, we know that gift-giving isn't always easy. But with our wide range of carefully curated collections of Handmade wedding gift boxes, we're confident that you'll find the perfect present for any occasion! Whether you're looking for the perfect gift for a bride or for a groom's celebration, a baby shower, a birthday, or even an anniversary, we have something for everyone. Plus, our gifts are all created from scratch with the sole purpose of providing you with a gifting experience that you'll cherish forever. So what are you waiting for? Shop now at Veaves for all your gifting needs!
Looking for premium quality handmade wedding gift boxes at the most reasonable prices? Look no further than Veaves! Not only do we offer great prices on our products, but we also have commendable customer care services, fast delivery options, and multiple payment options to make your shopping experience a luxurious one. So why wait? Shop with us today and take advantage of everything we have to offer!
At Veaves, we prioritize the satisfaction of our customers because they are valuable to us. Make your events even more special with unique wedding gifts from Veaves. Spread happiness with Veaves!
DIY :- Looking for a unique and personal wedding gift? Why not try your hand at making a DIY wedding gift box! This is a great way to show the happy couple how much you care, and it's sure to be a one-of-a-kind present that they'll treasure forever. So get creative and fill the box with all sorts of goodies by Veaves!
Get in touch with us to create your story of care that you would like to gift
What is the best gift for newly married couple?
A dining Set seems like a good option as they can cherrish their bond over a meal. Cushions on the other can also be a good option as it can help them to make their place a Home.
What should I get my friend for a wedding gift?
Give your friend something that he can appreciate and use. A gift hamper will make a thoughtful wedding gift. A gift of care, it could be a stole or a set of coasters which are handmade.
What do you write on a wedding gift box?
Wedding gift hamper adds a special touch to a wedding gift. On the box of the gift hamper, one can mention about the bond being special or giving their best wishes for a new journey.
How long will it take to receive my wedding gift box, if I order them online?
That depends on several different factors such as availability and region. Contact us if you would like to know more about delivery details.